CORE POLICY
Prompt return of all transmission cores is essential to maintaining effective inventory controls and keeping cost down.
Therefore, it is essential to return cores as soon as possible.
Transmission cores must be returned to RTS within sixty (60) days from date of purchase. Cores must be completely assembled, and not previously disassembled for inspection. Cores will be inspected for damage to the main case, rear housing, adapter housing, torque converter, torque converter housing, retarder housing, intregal oil cooler housing/cover, oil pan or control module, and speed sensor(s). A charge will occur if any of these parts are cracked, broken, previously welded, missing or damaged beyond serviceability. Any core assembly (transmission) that is not returned within sixty (60) days (except Retarder models - thirty (30) days) will be assessed a "Non-Returned Core Assembly" charge.
Cores must be completely drained of fluid. All shipping plugs and torque converter straps removed from the remanufactured Allison transmission must be installed on the core prior to returning to RTS. Freight Policy states the cores must be returned on the same shipping pallet or the container that the remanufactured Allison transmission was delivered on.
Cores returned must be the same model, vintage, and configuration as ordered. Cores returned that are a different model, vintage, or configuration will have a core charge.
The following are examples of non-acceptable cores:
✓
Pre-block transmission
✓
Transmissions damaged due to improper towin
✓
Transmissions submerged under water
✓
Transmissions subjected to fire damage
Pre-block transmission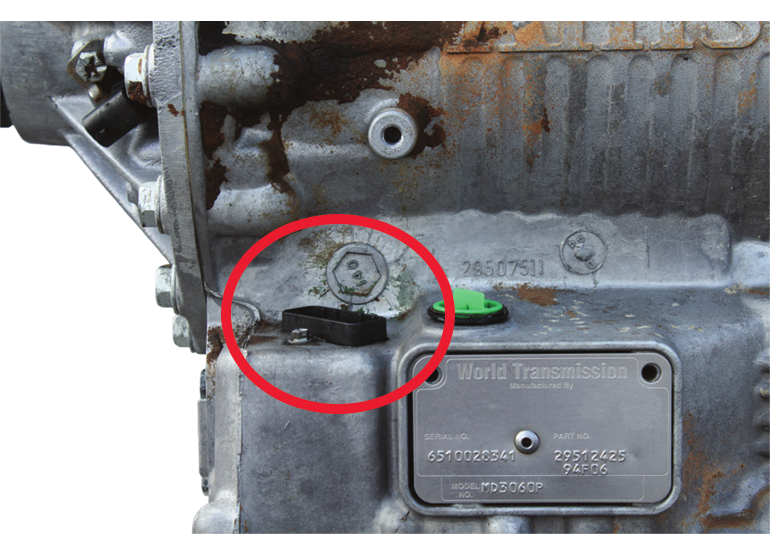 Water damage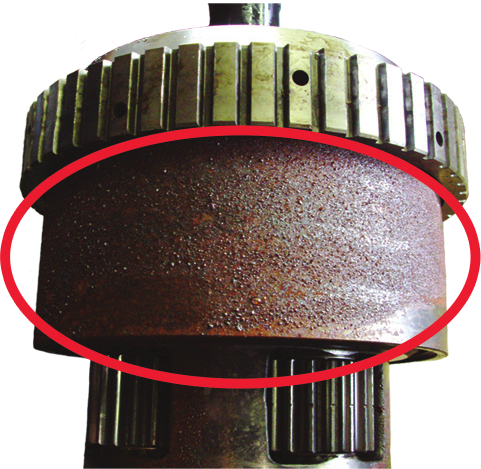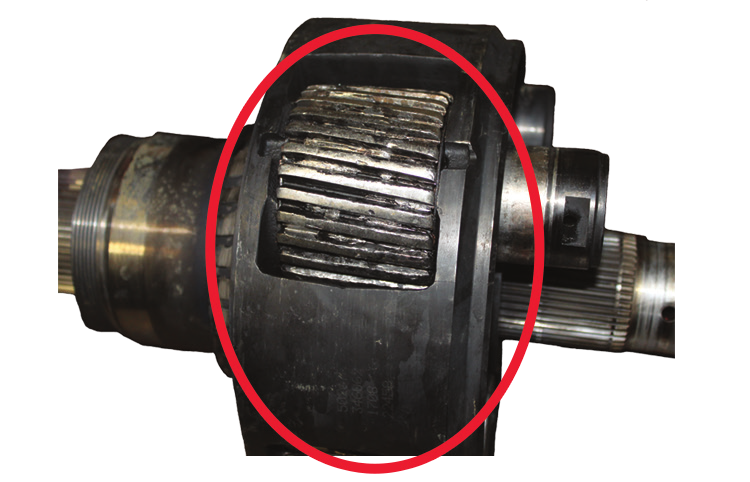 Result of improper towing
(planetary assembly destroyed)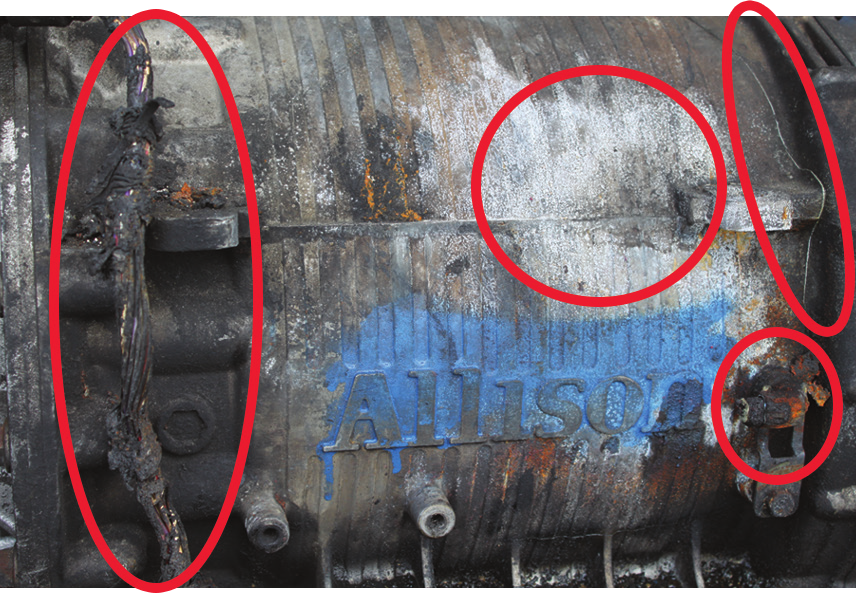 Fire damage