We understand your fleet is the operational lifeline of your business, and the customers you serve. Our Allison knowledge and experience is vitally important to efficiently diagnose your transmission issues correctly to minimize your vehicle's downtime.
Steve Shaner
We understand that maximizing equipment uptime and longevity is essential to the success of your business.
Unlike most product suppliers, who's idea of service is to replace your transmission whether it needs it or not, you can trust RTS to take a "Repair before Replacement" approach to service. And because Allison is all we do, our expert factory-trained, certified Allison technicians will accurately diagnose, and based on the issue and age, recommend whether to repair or replace, and then expediently get your truck back into operations. This approach to service is why our customers have come to trust RTS as a partner, because we have saved their operations both time and money, time and time again.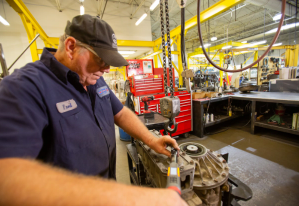 ---
Allison exclusive.
Since 1981, RTS has exclusively focused on servicing Allison transmissions. That means we have four decades of Allison-only experience we will put to work for you.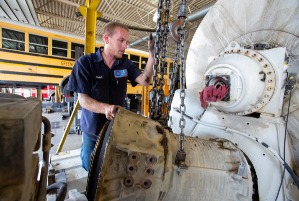 ---
Repair before Replacement Service Approach.
Too often, an Allison transmission is treated like a television, "if it breaks, replace it." This is because most product suppliers only remanufacture, not repair. For you, this can mean an expensive, unnecessary, premature retirement for a transmission built to last. But "their way" is not "our way." Our Repair before Replacement approach to service is something our customers have come to trust, because it cost-effectively maximizes the life of the transmission. And when we say it needs to be replaced, they know it really does need to be replaced.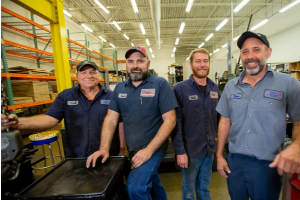 ---
Allison-certified RTS technicians.
Our Allison-certified RTS technicians (most with multiple certifications) are factory-trained to service Allison transmissions. And because Allison is all they do, our technicians are among the finest Allison service technicians in the world today. So, you can take confidence knowing your Allison transmissions are in the capable hands of our highly experienced team.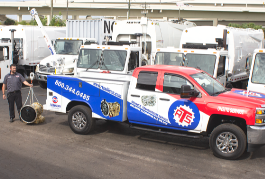 Onsite RTS Field Service
We understand downtime equates to lost revenue opportunities, and sometimes it's not convenient or possible to drive or tow your truck to us. That's why our team of Allison-certified RTS technicians is available to perform service and repairs at your location. We can complete almost any repair onsite, helping minimize downtime so you can elevate your operation's bottom line.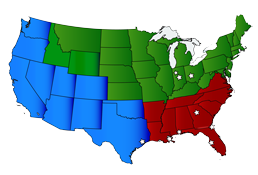 Located to Serve You
RTS operates nine fully staffed locations. At each facility, our experienced Allison-certified RTS technicians are ready to serve you.
Learn More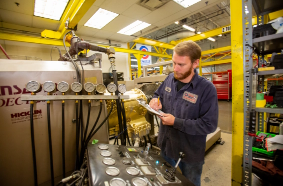 Supporting You Every Step of the Way
Our experienced, knowledgeable team is ready to help when and where you need it. With their indepth knowledge of Allison transmission operation, maintenance and repair, you can get the greatest performance from your equipment.
Learn More